---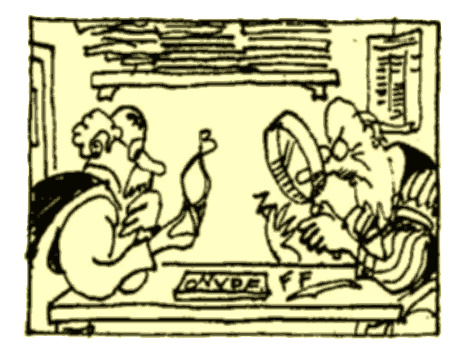 Grammar without Grammaticality
Grammar is often seen as a tedious subject. However, it is the grammar of an utterance which articulates its intellectual structure, so grammar is central to the capacity for complex thought and communication which appears to distinguish Man from the rest of creation.
In recent years, Geoffrey Sampson's research, much of it in collaboration with Anna Babarczy (now of the Budapest University of Technology and Economics), has largely been concerned with using empirical data to shed light on questions about how grammar develops during individuals' lifetimes, how grammatically refined people's spoken and written usage becomes, and with what degree of precision that refinement can be described and measured.
This book pulls together the diverse strands of this research programme, to present a coherent account of the distinctive picture of human grammatical behaviour that emerges from it. The central insight of this account is that human languages have grammar, but they do not have grammaticality. There is no distinction, in a natural language, between things that can be said in the language and word-sequences that are "ungrammatical". The concept of grammar does not, as commonly supposed, imply the existence of a range of "starred sentences".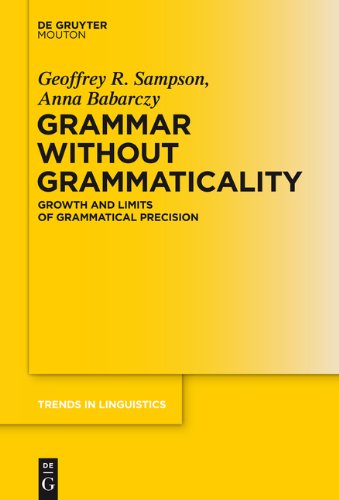 Some critical comment:
an excellent piece of writing … an important work that all linguists should read

— Chang Qizhong, on the LINGUIST List


the book contains a great number of thought-provoking papers, presented in a logical and reader-friendly way. … All throughout the book, the authors aim to undermine the idea that all languages are cut to a common, universal logical pattern. … The authors entirely reject the existence of biological, cognitive and cultural universals guiding language acquisition and language change. Moreover, they make a provocative claim by saying that modern generative linguistics is junk, and it serves the function of establishing a pseudo-intellectual justification for the trivialization of cultural differences between communities. … all of [the book's] chapters are very informative and original …

— Ágnes Abuczki (University of Debrecen), in Argumentum
Table of contents:
Introduction (available online)
The bounds of grammatical refinement
Where should annotation stop?
Grammar without grammaticality
Replies to our critics
Grammatical description meets spontaneous speech
Demographic correlates of complexity
The structure of children's writing
Child writing and discourse organization
Simple grammars and new grammars
The case of the vanishing perfect
Testing a metric for parse accuracy
Linguistics empirical and unempirical
William Gladstone as linguist
Minds in uniform
De Gruyter (Berlin and Boston), xvii + 341 pp., 2014.
Available via relevant British
or American
Amazon pages.
ISBNs:

978-3-11-028977-0 (hardcover)
978-3-11-048806-7 (paperback)
978-3-11-029001-1 (eBook – pdf)
978-3-11-029002-8 (print/eBook)
---
last changed 8 Dec 2020