---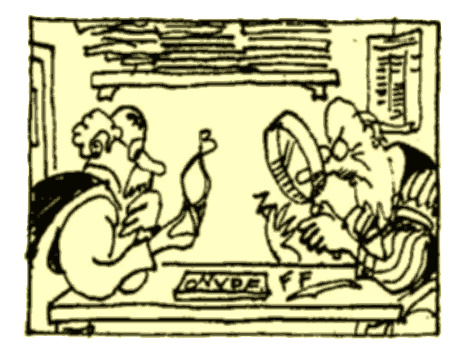 Publications: Oriental Studies
Review of The Afroasiatic Languages, ed. by Zygmunt Frajzyngier and Erin Shay, Linguist List 32.2439, 2021.
Voices from Early China, Cambridge Scholars Publishing, 2020.
"How much of an ancient language is invisible?" Forthcoming.
Review of Action! China: a Field Guide to Using Chinese in the Community, by Chai Donglin et al., Linguist List 29.1645, 2018.
Review of Die biblisch-hebräische Partikel נָא im Lichte der antiken Bibelübersetzungen, by Peter Juhás, Linguist List 29.689, 2018.
Review of The Morpho-Syntactic and Lexical Encoding of Tense and Aspect in Semitic, ed. by Lutz Edzard, Linguist List 28.2321, 2017.
Review of Understanding Biblical Hebrew Verb Forms: Distribution and Function across Genres, by Robert E. Longacre and Andrew C. Bowling, Linguist List 28.2171, 2017.
Review of The Writing System of Scribe Zhou: evidence from late pre-imperial Chinese manuscripts and inscriptions (5th–3rd centuries BCE), by Haeree Park. Requested but not published by the Linguist List.
Review of The Handbook of East Asian Psycholinguistics (3 vols), ed. by Ping Li et al., Linguist List 27.1800, 2016.
"A Chinese phonological enigma", Journal of Chinese Linguistics 43.679–91, 2015, together with "Reply to the comments", pp. 740–53 of the same issue.
Review of The Oxford Handbook of Chinese Linguistics ed. by William S.-Y. Wang and Chaofen Sun, Linguist List 26.4510, 2015.
Review of The Recovery of the Ancient Hebrew Language by D.W. Thomas, Linguist List 25.5146, 2014.
"The reality of compound ideographs" (with Zhiqun Chen), Journal of Chinese Linguistics 41.255–72, 2013.
Love Songs of Early China, Shaun Tyas, 2006.
Review of Chinese by Jerry Norman, Journal of Linguistics 25.229–35, 1989.
Review of The Myth of Japanese Uniqueness by P.N. Dale, Journal of Literary Semantics 17.236–9, 1988.
Review of The Hakka Dialect by Mantaro Hashimoto, General Linguistics 14.213–20, 1975.
"Duration in Hebrew consonants", Linguistic Inquiry 4.101–4, 1973.
"Hanoi dorsal finals", Bulletin of the School of Oriental and African Studies 32.115–34, 1969.
---
last changed 21 Jul 2021