---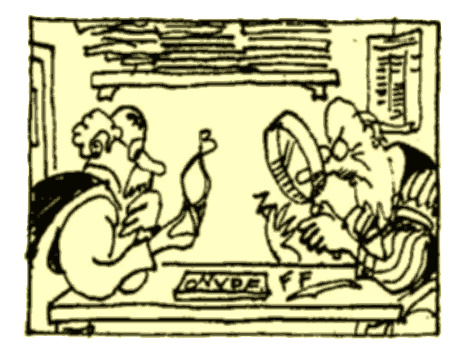 Publications: Writing Skills and Writing Systems
"The redundancy of self-organization as an explanation of English spelling", Language 93.e43–7, 2018.
"From phonemic spelling to distinctive spelling" (invited paper at Tenth International Workshop on Writing Systems and Literacy, Nijmegen, May 2016), Written Language and Literacy 21.3–25, 2018.
"Typology and the study of writing systems", Linguistic Typology 20.561–7, 2016.
Writing Systems, new edition, Equinox, 2015; originally published by Hutchinson and by Stanford University Press in 1985, with a revised paperback version by Hutchinson in 1987.
Portuguese translation published as Sistemas de Escrita, Editora Ática (São Paulo), 1996; Spanish translation published as Sistemas de Escritura, Gedisa (Barcelona), 1997; Korean translation published as Segye'eui Munjach'egye, Han'guk Munhwasa (Seoul), 2000.
Review of Scripts Beyond Borders: a Survey of Allographic Traditions in the Euro-Mediterranean World, ed. by Johannes den Heijer, Andrea Schmidt, and Tamara Pataridze, Linguist List 26.3115, 2015.
Review of How Children Learn to Write Words by Rebecca Treiman and Brett Kessler, Linguist List 26.1067, 2015.
"Writing systems: methods for recording language", chapter 4 of Keith Allan, ed., The Routledge Handbook of Linguistics, Routledge, 2015.
Review of Spelling Trouble? Language, Ideology and the Reform of German Orthography by Sally Johnson, Linguist List 16.1737, 2005.
Review of Writing Systems by Henry Rogers, and Writing Systems by Florian Coulmas, commissioned by the Journal of Linguistic Anthropology. (They asked me to write this review but so far as I can make out they never printed it, I don't know why not.)
"The structure of children's writing: moving from spoken to adult written norms", pp. 177–93 in S. Granger & S. Petch-Tyson, eds., Extending the Scope of Corpus-based Research: New Applications, New Challenges, Rodopi (Amsterdam), 2003; a version reprinted as chapter 8 of Grammar Without Grammaticality.
Review of Learning to Read and Write by Harris and Hatano, Times Higher Education Supplement, 18.8.2000, p. 25.
Article on "Writing Systems", The MIT Encyclopedia of the Cognitive Sciences, MIT Press, 1999.
"Chinese script and the diversity of writing systems", Linguistics 32.117–32, 1994.
Review of The Linguistics of Punctuation by Geoffrey Nunberg, Linguistics 30.467–75, 1992.
Review of The Interface Between the Written and the Oral by Jack Goody, Quinquereme 11.198–200, 1988.
Review of The Writing Systems of the World by F. Coulmas, Journal of Linguistics 26.275–6, 1990.
"Is roman type an open-ended system?", Visible Language 17.410–12, nominally 1983 but actually 1984.
Pages on "Alphabet", New Universal Dictionary, Longmans, 1982.
"Advantages of English spelling", Revista Canaria de Estudios Ingleses no. 3, pp. 1–13, 1981.
---
last changed 15 Nov 2018